Problems and Ways of their Solution when Studying the Course "Engineering and Computer Graphics"
There are 6 common problems faced by students in eLearning classes and which they need to be solved through proper initiatives for the students' future benefits:
Productive work
Adaptability Struggle.
Technical Issues.
Computer Literacy.
Time Management.
Self-Motivation.
Especially important is the ability to express your technical thoughts and ideas with the help of drawings, which is achieved when studying the basic course "Engineering and computer graphics ". As a result of mastering the course, students get the skills to read drawings, depict details and assembly drawings on them, as well as knowledge of the standards of the Unified Design Documentation System (ESKD).
Productive work
Productive work with drawings is impossible without the ability to think spatially, that is, without the ability to represent the shapes of objects and their relative position in space. This becomes especially true in working with new technical means, in the development and design of modern devices and the technology for their manufacture.
Graphic literacy is the most important component of the knowledge of a good specialist, because the language of graphics is an international language of communication. "Engineering Graphics" is the first discipline of the engineering cycle that students are introduced to.
How to Study Effectively – Improve Study Skills
Freshmen embarking on a study. engineering graphics, need the development of spatial imagination and spatial-spatial thinking [1, р. 392]. It is assumed that students entering a technical university should have a base for studying descriptive geometry, however, a teacher often needs to conduct additional classes to generalize and consolidate knowledge about geometric bodies and figures, to develop skills in working with drawings and analyzing the geometric shape of an object, since in many schools do not take a drawing course. The work programs of the university, due to the limited number of academic hours, cannot allow teachers to fill in the gaps in basic knowledge that should have been given to students at school. Reducing the number of academic hours for the study of general educational disciplines while maintaining the necessary volume of knowledge, skills and abilities leads to the fact that part of the course is stated and assimilated only at the level of concepts. Therefore, the teacher needs to use methods that increase the productivity of work in the classroom.
The use of modern technical means (multimedia installation) at a lecture lesson increases its effectiveness and allow for the same time to provide more information and to activate students. The undoubted advantage of lectures and presentations is the clarity of images and inscriptions, the ability to return to previous slides. The use of computer technology makes it possible to visualize geometric models, their spatial forms, to demonstrate the formation of a drawing or surfaces in dynamics. Studying a course in engineering graphics involves not only mastering the necessary theoretical knowledge, but also developing practical skills. And this is achieved through painstaking independent work, the systematic implementation of all homework, bringing automatism to work with elementary drawing tools. When studying engineering graphics, traditional and innovative methods complement each other and in combination give an excellent result. So, traditional methods of working with drawings become an excellent way to think through the features of your project, allow you to feel the specifics of working with graphics, make it possible to develop spatial thinking and embody your creative ideas. At the final stage of working with a project, it becomes very convenient and justified to turn to a computer, which simplifies work and reduces the time and effort.
The course of studying the discipline "Engineering and Computer Graphics" provides for the implementation of practical work on which students become acquainted with modern methods of constructing graphic images by studying graphic editors. So, studying the basics of computer graphics is an integral part of the process of training specialists.
Freshmen quickly learn the techniques of the simplest drawing work on computers, after studying the basic theory of drawing. Even not the most powerful students in computer graphics classes are engaged with great interest. It is important to teach students how to create three-dimensional models in AutoCAD or KOMPAS. Already in the third lesson, students can independently build simple 3D models. It is of great importance that students can use the computer to view the constructed model in all projections, with sections and sections in two-dimensional drawings. At the same time, working with two-dimensional drawings helps them recreate the geometric shape of the part. Thus, 3D-technologies help even poorly trained students to develop spatial thinking.
To enhance students' independent work in the study of "engineering and computer graphics", various electronic educational products — electronic textbooks, electronic workbooks, and tests for self-monitoring — have proven themselves well. These innovative teaching tools create a positive motivation for the study of disciplines, stimulate the active use of computer technology in educational activities [5, p. 149]. At the same time, the student is an active participant in the educational process, he can adjust the speed of learning, choose a convenient time for himself, as well as topics for study. The use of a workbook in an electronic version, providing for the execution of tasks in the graphic editors AutoCAD or KOMPAS, gives a good result for independent work of students. Students can complete tasks at home on a computer and send them to the teacher for verification by e-mail.
A serious difficulty that slows down the rate of first-year students is their poor school preparation in geometry and drawing. There is a need not only to form the students 'knowledge, skills and abilities that the course implies, but also, first of all, to prepare them for the perception of a new subject, first filling out their knowledge gaps in a short form and building all this material in order the system. For this, teachers will have to use methods and techniques that will allow them to most effectively and at the same time set forth the basic concepts without which it will be extremely difficult to master more complex material. And finally, to achieve the best results, it is necessary to use classical drawing and computer graphics in a complex. Of course, the traditional methods of working with drawings are still primary, since it is necessary to bring to automaticity the ability to read drawings and represent the shapes of objects in space, but the computer helps.
The solve of the problems
To solve the problems and difficulties encountered by first-year students in the process of studying the course "Engineering Graphics", it is possible to use various teaching methods and techniques. Since there are not many hours devoted to studying the course "engineering and computer graphics", it should be extremely capacious and at the same time as efficient as possible. All components should be studied almost simultaneously during the formation of skills for working with relevant graphic editors Work with graphic editors is available even for not the most powerful students, which is a positive point. The ability to carry out design work through automated design systems for drawing and graphic documentation increases the importance of students as specialists.
Four Best Places to Study Computer Science
Computer Science has always been an in-demand discipline. Many students aspire to study CS to improve their programming skills and commit to technology development. They challenge their knowledge, complete various courses, and practice skills to have ample experience upon graduation.
Nowadays, numerous educational institutions offer CS courses for students. The most reputable universities have a lot to offer when it comes to core subjects and electives. Let's look at the best places to study Computer Science in a broader scope.
Criteria for Selecting the Best Institutions
Although a bounty of universities offers CS programs, not every institution provides students with practical knowledge. Computer Science is a rapidly changing field, so it is critical to update curricula annually. Besides, many other factors are pivotal in evaluating the quality of the university's course. Among them are:
A number of undergraduate degrees awarded: Such a number should be relatively low, e.g., less than 2,000.
A number of doctorate degrees awarded: Year by year, it is harder to get a doctoral degree, especially in CS, which is why such a number has to be insignificant.
Student to teacher ratio: The fewer students the teacher covers, the better. This way, learners can acquire more skills and google "do my computer science assignment" more rarely.
A number of new students: Students often try to enroll in the course that suits their interests and financial capabilities, which is an excellent indicator when evaluating a college.
Stanford University
Many rankings place Stanford University as the best school to study CS, and it is for a reason. Stanford was founded in 1885; it is located in California's Bay Area. The University has seven schools that offer graduate and undergraduate studies. The Computer Science department offers both a major in CS and a minor in CS. The University has an individual approach to every student, allowing them to concentrate on their areas of most interest.
Apart from the CS degree, Stanford University offers interdisciplinary degrees with the elements of Computer Science. Stanford CS students can choose one of the following CS degree tracks:
Artificial Intelligence
Biocomputation
Computer Engineering
Graphics
Theory
Systems
Human-Computer Interaction
Massachusetts Institute of Technology
MIT was founded in 1861, Cambridge, Massachusetts, Boston. Massachusetts Institute of Technology has five schools. The University offers a wide array of available courses in Computer Science. MIT divides its subjects into
Basic
Undergraduate Laboratory
Senior
Advanced Undergraduate
The institution offers undergraduate and graduate studies. For MIT undergraduates, the Department provides seven programs leading to the Bachelor of Science. In turn, Master's students can choose one among five available routes.
Carnegie Mellon University
Although Carnegie Mellon University is ranked 94 in Global Ranking, it has one of the most potent Computer Science programs. CMU pays close attention to applicants and freshman students, requiring them to complete a batch of preliminary courses, such as:
Principles of Imperative Computation
Principles of Functioning Programming
Mathematical Foundations for Computer Science
Parallel and Sequential Data Structures and Algorithms
Introduction to Computer Systems
Algorithm Design and Analysis
Only after their completion can students choose elective courses related to:
Logics and Language
Software Systems
Artificial Intelligence
Domains
Computer Science
Mathematics and Probability
Science and Engineering
Aside from these subjects, students can select additional non-lab courses like Thermodynamics, Geology, Fluid Mechanics, Stars, Galaxies and the Universe, etc.
Swiss Federal Institute of Technology in Zurich (ETH Zurich)
ETH Zurich is a well-known and reputable academic institution. It provides high-quality education in a dozen subjects, including Computer Science. The CS has a terrific and well-grounded teaching staff, which puts ETH Zurich on top of the best places to study CS.
Swiss Federal Institute of Technology teaches a fundamental knowledge of mathematics, electrical engineering, and, above all, computer science. In addition to core subjects–software engineering, theory, and data processing–students can pick many other courses pertinent to their area of interest.
ETH Zurich takes every student earnestly and provides a list of essential subjects from the first year. For example, students are expected to establish a sound basis in math, programming, and algorithms. Every student has to attend classes in:
Introduction to programming
Data structures and algorithms
Linear algebra
Discrete math
Parallel programming
Analysis
During the second year, students are expected to brush up on their methodological background, which is why they have to complete the following subjects:
Theoretical computer science
Minor and Science in perspective
Probability and statistics
Computer networks
Data modeling and databases
Formal methods and functional programming
Notably, the second and third year is taught in English, whereas the first is conducted in German.
At the beginning of the third year, students are obliged to choose their specialization: systems and software engineering, theoretical computer science, or information and data processing.
Bottom Line
The list of outstanding academic institutions that offer Computer Science can go on and on. The mentioned universities are a drop in the ocean. However, this list sheds light on programs along with universities that engage students and help them enrich their knowledge in Computer Science.
How to Translate more 5,000 characters limit by Google
Google has added a 5000 character limit to Google translate, which is very surprising. The popular service now lets users translate texts of only 5000 characters in one go, and the rest in multiple tries.
A small counter is now visible at the bottom right corner of the text box, which now counts and reveals the number of characters as you type them. It shows that the maximum number of characters now allowed in the service is just 5000. The box of translation limit in Google search has also been set as 2,800 characters. It remains unclear why Google has set the new limits.
Google translate has recently completed 10 years of its release. Last month the internet giant had announced that the service will be getting Neural Machine technique which will make it even more powerful. The service currently supports eight languages including German, Spanish, English, French, Portuguese, Chinese, Japanese, Korean, and Turkish.
The new limits will make it very tedious for people who wish to translate longer documents via Google translate. The above limitation has not been set for web pages that will have a bigger number of characters. However, Google Translate's API has the same limits of 5000 characters.
https://cloud.google.com/translate
Google may have its own reasons for limiting text translations, but the whole process of translating documents has become very difficult for users.
How to get past 5000 Character Limit with Chrome Extension
Step #1 – Add Chrome Extension
Step #2 – On Chrome Extension and Setup:
Step #3 – Open your text with Chrome Explorer and use Google Translate Extension:
You can translate web pages or local files without 5000 Limit.
You can open:
How e-learning is changing the Education System
Getting an education has never been easier than nowadays. The possibility to access any information online opens up new learning opportunities.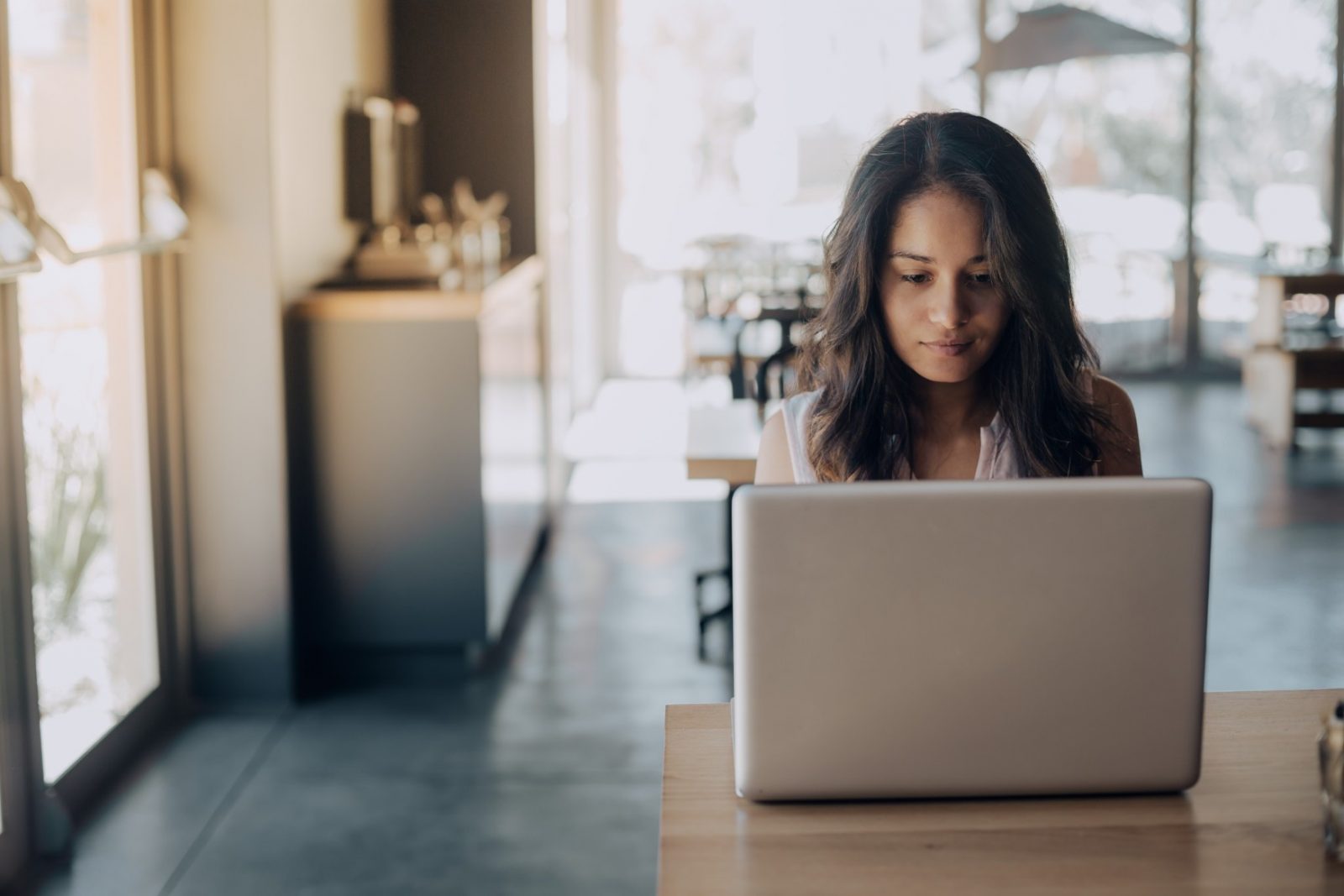 Today, we have instant access to tons of educational information: online courses, books, lectures, podcasts, etc. It seems like it was only yesterday that we were unable to study at schools and universities without our physical presence. But the global pandemic made certain adjustments. Overnight, every educational institution around the world decided to either temporarily close or work online.
E-learning has become popular very quickly. Even the biggest library mankind has ever seen is now available at our fingertips. We can look up any information about anything at any time. It's no surprise that e-learning apps have skyrocketed in popularity as they offer convenience and flexibility in attaining diverse skills.
Moreover, those wishing to enter the smart education market got the opportunity to do so in an effortless manner thanks to service companies like Diversido. They create exactly the type of web or mobile application that users would love. This might be a competitive edge that any e-learning business needs in order not to just survive but thrive.
The future of education: Online vs Traditional
The global pandemic affected the world drastically. Now, having an opportunity to travel, attending concerts or festivals, or meeting with friends sounds like a blessing. Educational institutions were forced to adjust to the new reality just like any other business or individual.
Although solutions for online education had existed for a while, institutions still preferred the traditional class-attendance system. But in 2020, things changed. Even after the pandemic, the trend for e-learning is expected to persist.
Students can now attend lectures at their favorite universities without bearing the travel and campus costs. In response to the pandemic, most universities began to offer free online courses. Among them are top-tier institutions such as Harvard, University of California, Hong Kong University of Science and Technology, Yale, and Princeton. This gives people access to resources from the most prestigious learning centers in the world.
The most popular e-learning platforms are Coursera and Edx. Both platforms offer plenty of courses on different subjects. Some of them require some payment or you can have access to most of the courses' materials for free, but with some limitations. For instance, certificates, quizzes, and feedback are usually not available if a course is free. Both Coursera and Edx offer Financial Aid if it's needed.
Coursera offers up to 4000 courses from up to 200 top-tier institutions that are divided into eleven categories, such as Business, Languages, Computer Science, etc.
EdX, in its turn, offers up to 3000 courses from up to 140 elite institutions that are divided into 31 categories. If you're interested in not only completing a specific course but having a Bachelor's or Master's degree, it is also possible, but quite expensive. 
Researches indicate that online education is more convenient and more effective. According to Entrepreneur, students retain information 25%-60% better when studying online. They are also able to complete their tasks 40%-60% faster. For the most part, it happens because students can learn at their own pace. They focus on their individual strengths and weaknesses, which allows them to be more efficient while studying the material. Earlier, it took time to get to the classroom or a study group. Now, the classroom is just a click away.
Why online learning is efficient
Expanding on the points mentioned above, let's consider five key benefits of online education.
Flexibility
Online education allows students and teachers to interact and communicate at their own leisure. It means that participants access study materials on their own schedule. This can be beneficial for students that are trying to find a balance between working and studying. Now, there's no need to skip classes because of the job schedule.
Accessibility and diversity
Today, most universities offer online versions of their programs. This even applies to Ivy League schools that were once considered too exclusive. A student is no longer limited by geographical location, tuition fees, or any other factors. Now, a student is only limited by their desire to obtain the information they need to accomplish their educational goals. This means that students can study any topic at any time and cooperate with the world's best professors. And this is from the comfort of their homes. Therefore, the popularity of online education continues to grow at an ever-increasing pace.
Customized learning experience
Gen Z loves customization. So, it was only a matter of time that they would customize their learning experience as well. Customization may result in smaller class sizes, better student-professor interactions, and thus, more feedback. Also, it allows students to maximize their strengths and work out self-development strategies to overcome weaknesses.
Money savings
Last but not least, it's a lot taking online classes is a lot cheaper. Physical presence in the class requires you to live nearby. Getting to the university by public transport may be both time-consuming and expensive. Meanwhile, relocating to the city or country where your university locates involves even more significant spendings. If you live far away, you may have to move to campus, and that's an expense. You also have to pay tuition, which is too much for some people. The list can go on. But you probably get the gist of it. Taking free classes online saves you not only money but also the most precious resource — your time. So, don't miss out on the opportunity to obtain world-class education for a few bucks.
Conclusion
Long story short, online education has already proved that it is a more efficient and practical option when compared to the traditional approach. The lockdown of 2020 highlighted this and now, there's no coming back. Online education is cheaper, more efficient, and it gives students access to some of the best universities in the world. It allows even those with a busy work schedule to find time for study. It has revolutionized the way people see and interact with academia. For many, obtaining higher education has now become a reality.