Naked Meditation: Everything You Need To Know
Ever heard of naked mediation?
It's certainly an unorthodox practice!
But it also comes with some surprising benefits.
So in this ultimate guide to naked meditation, you'll learn what it is, what it isn't, and how to get the most out of meditating in the nude!
Let's get started…
Table of Contents
---
What Is Naked Meditation?
Well, it's pretty basic:
You meditate in the nude.
But why?
When you're meditating, you're trying to gain a deeper insight of yourself and who you are.
To be honest, in a practical sense, there isn't much difference between meditating normally and meditating in the nude – aside from your clothing of course.
But there's definitely a few things to consider:
You can practice it the right way, or the wrong way – which is why we created this guide to naked meditation.
One of the main benefits of this practice is that if you lack confidence with your body image, naked meditation could help you overcome that.
Now if you struggle with this, we understand – and you don't need to be ashamed.
In the US, statistics show that 30 million people will struggle with an eating disorder during their lifetime – that's a shocking statistic.
So if you are body conscious, it's better to go slow and try this for shorter periods of time until you feel comfortable with yourself.
---
Connecting The Mind & Body
With meditation, your breath connects you to the world.
So when you practice meditation with no clothes on, you can harness this to connect your mind and body better.
This way, there's no unnecessary barriers separating you from the world you're experiencing.
It can deepen your experience of meditation.
---
Remove Physical Restraints
Physically, naked meditation also allows you to move more freely.
During meditation, people often wear loose, baggy clothing anyway so they're not restricted.
By practicing in the nude, you may be able to switch positions and even sit for longer periods of time.
Now compare this to wearing tight clothing during a meditation session – you may feel stiff and restricted.
Note: If you feel physically restricted, you may also feel mentally restricted too!
You might be holding things back subconsciously, stiff with doubts, frustrations, and problems.
So naked meditation may help to liberate you from these problems, helping you find a better flow whilst meditating.
---
Overcoming Your Inhibitions
When it comes to the thought of naked meditation, do you feel comfortable?
Maybe you're a bit embarrassed?
Or too shy to even try it?
The truth is, these are all self-doubts.
They're natural – but they're still inhibitions.
And inhibitions start with the mind.
Naked meditation may help you to remove these inhibitions:
Creating a stronger state of mind where you're no longer dragged down by negative states of embarrassment, shame or discomfort.
---
Feeling Comfortable In Your Own Skin
This is the beauty of naked meditation:
Is there anything more pure and free than learning how to become comfortable, confident and content in your own skin?
We're often trying to show off with fancy clothes, the latest brands and over-priced accessories.
On average, most Americans spend more on shoes, jewellery and watches than higher education!
But have you ever considered why that is?
When people wear fancy brands, it's often about ego.
We're trying to impress our friends.
We're trying to validate our own success and prove to others that we're high value people.
And it's a way of gaining acceptance from others.
Yet when you meditate naked, you're stripping that ego away – which is actually something incredibly positive.
---
What Naked Meditation Is Not
This isn't some carnal way to sensualize your meditation sessions.
Just like any other form of meditation, you need to approach this with an open mind.
Yes, naked meditation can help you release sensual energy and even boost your labido.
But actually, it's about cherishing the raw human form:
And that's something we often neglect.
Another thing to consider:
Whilst most people practice naked meditation alone, if you do try this in a group then don't stare!
In fact, you may get to a point where you don't notice bare skin at all.
Note: Naked meditation isn't a sensual practice:
Instead it's a way to grow and improve the relationship you have with your body, which can be incredibly rewarding.
---
Top 7 Reasons Why You Should Try Naked Meditation
So why would anyone try naked meditation?
Well, first you gotta understand that I'm not personally recommending meditation in the nude.
However, it does have some intriguing benefits that you might not have thought about it.
So let's dive in…
---
1. Freedom
We've all done it!
Walking around nude in the house is actually somewhat enjoyable isn't it?
But why?
Well, it comes down to freedom:
We have the power to roam free without being dressed up.
---
2. Body Image
We live in a very body-conscious world.
And sometimes, it seems like the majority of us have issues with our body.
But that's not surprising when we're bombarded by unrealistic expectations:
Adverts with models. Instagram pictures. Constant contradictory advice on our diets and how we're supposed to eat.
We live in a culture where negative body image is a problem.
Now, I'm not saying naked meditation is the answer – but it could be a useful practice.
---
3. Confidence
Remember:
Self esteem comes from within. It doesn't come from material possessions – although we often seek it that way!
When we're comfortable with ourselves, and how we look, we feel more confident.
There's nothing worse than worrying about how you look. But when you try naked meditation, you develop a certain confidence in your own skin.
And that's something that's always going to have a positive impact on our lives.
---
4. Enhanced Libido
Obviously, there's nothing sensual about naked meditation.
This isn't about that.
However, it may help you release sensual energy – which in turn creates a higher libido.
The more confident, comfortable and relaxed we feel in our own skin, the better we're going to feel in the bedroom too.
---
5. Higher Levels Of Consciousness
A big part of meditation is about being comfortable with yourself and your own company. Because today, we don't get much time for that.
When you're meditating normally, you usually become very conscious of how your mind works, as you mindfully watch your thoughts come and go like clouds in the sky
But when you perform naked meditation, you're more conscious of your physical nature too – helping you become more comfortable and gain a great understanding of your physicality too.
---
6. Stripping Away The Ego
We came into this world naked, in our purest form.
I think you'd actually be surprised how many people feel uncomfortable – and even less confident – without their clothes….
The social psychology of clothing is fascinating:
When people wear uniforms, they can often 'act out' in a completely different way.
For example:
A police uniform symbolises power
A Louis Vuitton bag demonstrates wealth
And rappers often boast about their gold chains as a way of validating their success
But when you practice naked meditation, you're overcoming a barrier that can separate all of us.
Instead, you're literally stripped down to your purest form.
And that's something that distances the ego, helping you find the 'real you'.
---
​7. Different Physical Sensations
When you're no longer wearing clothing, you can experience different sensations on your skin as it becomes more sensitive to new stimuli in the room.
This might include:
The breeze of your room's air conditioning or fan
The temperature of the room
The raw feeling of the floor/meditation mat on your skin
Just like how people meditate with chocolate or in higher temperatures, this is an interesting and fun way to mix up your meditation sessions.
---
3 Very Practical Tips For Naked Meditation
So how do you begin meditating in the nude? If you're new to the game, there's a lot of factors you probably haven't thought about before!
Here are some useful tips for your next nude meditation session.
---
1. Stay Warm
If you're living in a cold country, naked meditation might mean you run up your gas bill!
But obviously, you'll want to stay warm during your meditation!
There's no point being freezing cold and shivering – that would be worse for your session:
So you need to be comfortable.
If you're living in a cold country, it might be worth putting the heating on and lighting your fire if you've got one.
Either way, make sure you're comfortable with the room's temperature.
---
2. Take Your Time
Remember the first time you meditated?
Was your mind busy and your body unable to stay still?
The thing is, naked meditation takes patience.
And you can't expect mind-blowing results the first time you try it.
However, stick with it, keep going and look for progress.
You're not going to achieve enlightenment straight away!
But the more you become versed in naked meditation, the more comfortable, calm and enjoyable your sessions will become.
Pro Tip: When it comes to meditation, you should have no expectations. Don't start expecting a result – instead just be mindful to however you feel.
---
3. Find Somewhere Private
When you're practicing naked meditation, find somewhere where you can't be disturbed.
The last thing you want is the postman looking through the window whilst you're butt naked.
The other thing, you don't want to bombarded with anxieties about privacy when you're trying to focus and concentrate on your session.
So here's a few tips:
Find a room that's quiet and peaceful
Practice meditating away from any public windows – upstairs might be a better option
Make sure there's no-one in the house that's going to disturb you
---
Other Forms Of Naked Meditation
Interestingly, other forms of nude mindfulness exist in the world already.
In fact, naked yoga has been around for thousands of years!
And it's still practiced today.
This nude yoga Instagram page has over 1,300,000 followers!
So it's something that's stood the test of time.
Interestingly, naked yoga is often practiced in group sessions!
That's a big step for most of us, and I think it'd be an interesting way to push beyond our comfort zones.
'Material hangups' have been around almost since the dawn of time;
As humans, we've developed the need to own material possessions as a survival instinct.
But in today's world, we can benefit from reducing the intensity of our desires for material possessions, by practicing naked yoga.
---
Gymnosophists
Ever heard of a Gymnosophists?
This word literally translates into 'naked sage' or 'naked sophist'.
Gymnosophists were from India originally.
They practiced a life without material possessions.
Interestingly, they openly said that it wouldn't be worth someone going to war with them – because they had no material possessions left to lose!
In some ways, naked meditation embodies a similar philosophy to Gymnosophists:
Because it's a practice that removes the material nature of clothes and focuses on your inner meta values instead.
---
Final Thoughts: Is Naked Meditation Right For You?
Surprisingly, naked meditation comes with a lot of 'hidden benefits' (no pun intended) that you might have never thought about.
But it's important to approach it with an open mind.
You have to look beyond the embarrassing thought of whipping your clothes off and actually look into the deeper significance of it.
Then you should be able to enjoy the benefits of:
More freedom and liberation
Less reliance on social status for validating your own confidence
The power to feel comfortable in your own skin
An interesting way to mix up your normal meditation practices by experiencing different stimuli on your skin
Removing the physical, social and mental restraints that clothing often creates
Tip: As you practice naked meditation, take your time and be patient with your results.
This won't come naturally because we're socially conditioned by our culture to have unrealistic body expectations, worry about our weight and feel ashamed of being naked.
But actually isn't that an even better reason to try it?
That way you can go beyond the mind's ego and discover an even more liberating way to meditate that challenges your inner doubts and anxieties, helping you grow as a person.
Four Best Places to Study Computer Science
Computer Science has always been an in-demand discipline. Many students aspire to study CS to improve their programming skills and commit to technology development. They challenge their knowledge, complete various courses, and practice skills to have ample experience upon graduation.
Nowadays, numerous educational institutions offer CS courses for students. The most reputable universities have a lot to offer when it comes to core subjects and electives. Let's look at the best places to study Computer Science in a broader scope.
Criteria for Selecting the Best Institutions
Although a bounty of universities offers CS programs, not every institution provides students with practical knowledge. Computer Science is a rapidly changing field, so it is critical to update curricula annually. Besides, many other factors are pivotal in evaluating the quality of the university's course. Among them are:
A number of undergraduate degrees awarded: Such a number should be relatively low, e.g., less than 2,000.
A number of doctorate degrees awarded: Year by year, it is harder to get a doctoral degree, especially in CS, which is why such a number has to be insignificant.
Student to teacher ratio: The fewer students the teacher covers, the better. This way, learners can acquire more skills and google "do my computer science assignment" more rarely.
A number of new students: Students often try to enroll in the course that suits their interests and financial capabilities, which is an excellent indicator when evaluating a college.
Stanford University
Many rankings place Stanford University as the best school to study CS, and it is for a reason. Stanford was founded in 1885; it is located in California's Bay Area. The University has seven schools that offer graduate and undergraduate studies. The Computer Science department offers both a major in CS and a minor in CS. The University has an individual approach to every student, allowing them to concentrate on their areas of most interest.
Apart from the CS degree, Stanford University offers interdisciplinary degrees with the elements of Computer Science. Stanford CS students can choose one of the following CS degree tracks:
Artificial Intelligence
Biocomputation
Computer Engineering
Graphics
Theory
Systems
Human-Computer Interaction
Massachusetts Institute of Technology
MIT was founded in 1861, Cambridge, Massachusetts, Boston. Massachusetts Institute of Technology has five schools. The University offers a wide array of available courses in Computer Science. MIT divides its subjects into
Basic
Undergraduate Laboratory
Senior
Advanced Undergraduate
The institution offers undergraduate and graduate studies. For MIT undergraduates, the Department provides seven programs leading to the Bachelor of Science. In turn, Master's students can choose one among five available routes.
Carnegie Mellon University
Although Carnegie Mellon University is ranked 94 in Global Ranking, it has one of the most potent Computer Science programs. CMU pays close attention to applicants and freshman students, requiring them to complete a batch of preliminary courses, such as:
Principles of Imperative Computation
Principles of Functioning Programming
Mathematical Foundations for Computer Science
Parallel and Sequential Data Structures and Algorithms
Introduction to Computer Systems
Algorithm Design and Analysis
Only after their completion can students choose elective courses related to:
Logics and Language
Software Systems
Artificial Intelligence
Domains
Computer Science
Mathematics and Probability
Science and Engineering
Aside from these subjects, students can select additional non-lab courses like Thermodynamics, Geology, Fluid Mechanics, Stars, Galaxies and the Universe, etc.
Swiss Federal Institute of Technology in Zurich (ETH Zurich)
ETH Zurich is a well-known and reputable academic institution. It provides high-quality education in a dozen subjects, including Computer Science. The CS has a terrific and well-grounded teaching staff, which puts ETH Zurich on top of the best places to study CS.
Swiss Federal Institute of Technology teaches a fundamental knowledge of mathematics, electrical engineering, and, above all, computer science. In addition to core subjects–software engineering, theory, and data processing–students can pick many other courses pertinent to their area of interest.
ETH Zurich takes every student earnestly and provides a list of essential subjects from the first year. For example, students are expected to establish a sound basis in math, programming, and algorithms. Every student has to attend classes in:
Introduction to programming
Data structures and algorithms
Linear algebra
Discrete math
Parallel programming
Analysis
During the second year, students are expected to brush up on their methodological background, which is why they have to complete the following subjects:
Theoretical computer science
Minor and Science in perspective
Probability and statistics
Computer networks
Data modeling and databases
Formal methods and functional programming
Notably, the second and third year is taught in English, whereas the first is conducted in German.
At the beginning of the third year, students are obliged to choose their specialization: systems and software engineering, theoretical computer science, or information and data processing.
Bottom Line
The list of outstanding academic institutions that offer Computer Science can go on and on. The mentioned universities are a drop in the ocean. However, this list sheds light on programs along with universities that engage students and help them enrich their knowledge in Computer Science.
How to Translate more 5,000 characters limit by Google
Google has added a 5000 character limit to Google translate, which is very surprising. The popular service now lets users translate texts of only 5000 characters in one go, and the rest in multiple tries.
A small counter is now visible at the bottom right corner of the text box, which now counts and reveals the number of characters as you type them. It shows that the maximum number of characters now allowed in the service is just 5000. The box of translation limit in Google search has also been set as 2,800 characters. It remains unclear why Google has set the new limits.
Google translate has recently completed 10 years of its release. Last month the internet giant had announced that the service will be getting Neural Machine technique which will make it even more powerful. The service currently supports eight languages including German, Spanish, English, French, Portuguese, Chinese, Japanese, Korean, and Turkish.
The new limits will make it very tedious for people who wish to translate longer documents via Google translate. The above limitation has not been set for web pages that will have a bigger number of characters. However, Google Translate's API has the same limits of 5000 characters.
https://cloud.google.com/translate
Google may have its own reasons for limiting text translations, but the whole process of translating documents has become very difficult for users.
How to get past 5000 Character Limit with Chrome Extension
Step #1 – Add Chrome Extension
Step #2 – On Chrome Extension and Setup:
Step #3 – Open your text with Chrome Explorer and use Google Translate Extension:
You can translate web pages or local files without 5000 Limit.
You can open:
How e-learning is changing the Education System
Getting an education has never been easier than nowadays. The possibility to access any information online opens up new learning opportunities.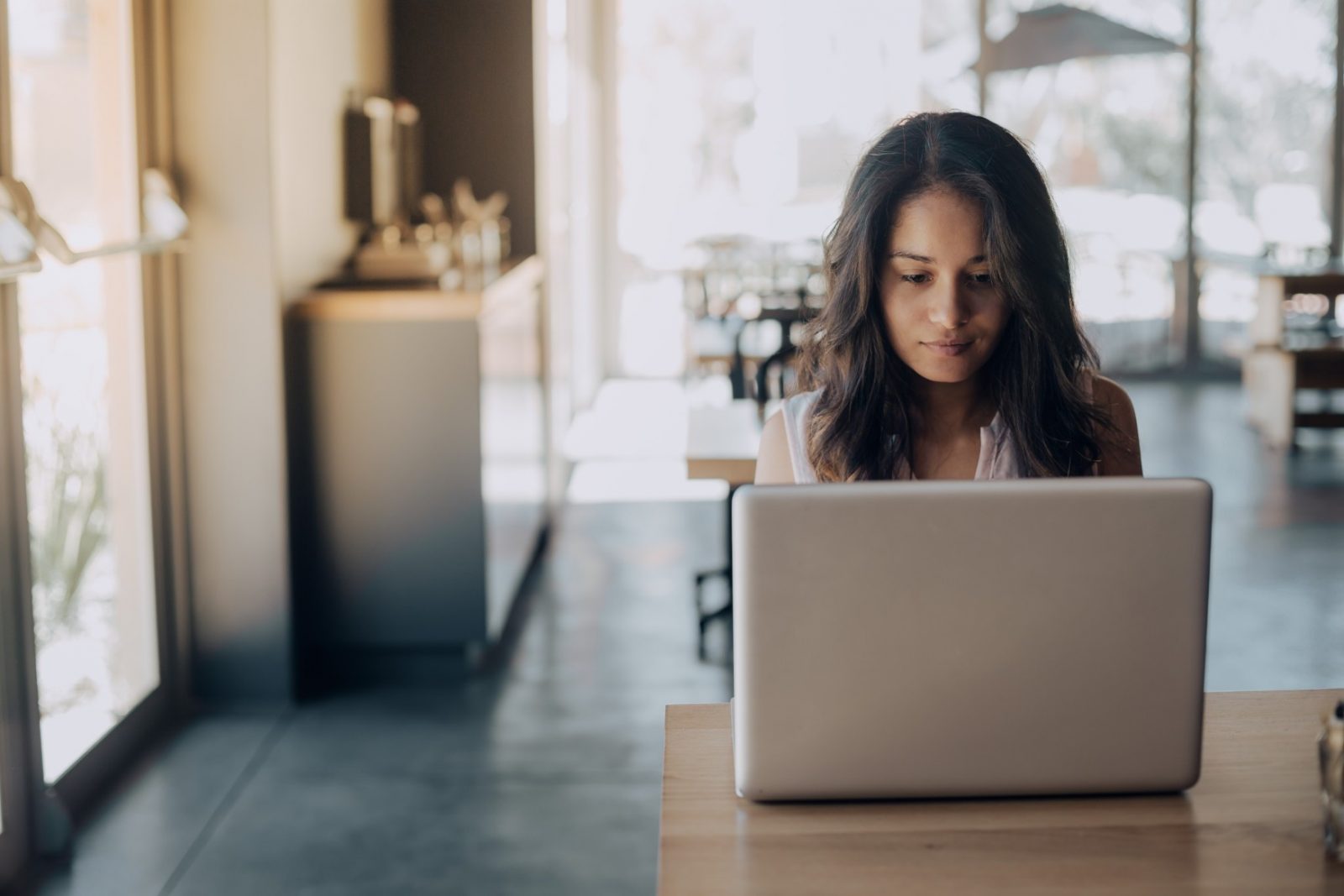 Today, we have instant access to tons of educational information: online courses, books, lectures, podcasts, etc. It seems like it was only yesterday that we were unable to study at schools and universities without our physical presence. But the global pandemic made certain adjustments. Overnight, every educational institution around the world decided to either temporarily close or work online.
E-learning has become popular very quickly. Even the biggest library mankind has ever seen is now available at our fingertips. We can look up any information about anything at any time. It's no surprise that e-learning apps have skyrocketed in popularity as they offer convenience and flexibility in attaining diverse skills.
Moreover, those wishing to enter the smart education market got the opportunity to do so in an effortless manner thanks to service companies like Diversido. They create exactly the type of web or mobile application that users would love. This might be a competitive edge that any e-learning business needs in order not to just survive but thrive.
The future of education: Online vs Traditional
The global pandemic affected the world drastically. Now, having an opportunity to travel, attending concerts or festivals, or meeting with friends sounds like a blessing. Educational institutions were forced to adjust to the new reality just like any other business or individual.
Although solutions for online education had existed for a while, institutions still preferred the traditional class-attendance system. But in 2020, things changed. Even after the pandemic, the trend for e-learning is expected to persist.
Students can now attend lectures at their favorite universities without bearing the travel and campus costs. In response to the pandemic, most universities began to offer free online courses. Among them are top-tier institutions such as Harvard, University of California, Hong Kong University of Science and Technology, Yale, and Princeton. This gives people access to resources from the most prestigious learning centers in the world.
The most popular e-learning platforms are Coursera and Edx. Both platforms offer plenty of courses on different subjects. Some of them require some payment or you can have access to most of the courses' materials for free, but with some limitations. For instance, certificates, quizzes, and feedback are usually not available if a course is free. Both Coursera and Edx offer Financial Aid if it's needed.
Coursera offers up to 4000 courses from up to 200 top-tier institutions that are divided into eleven categories, such as Business, Languages, Computer Science, etc.
EdX, in its turn, offers up to 3000 courses from up to 140 elite institutions that are divided into 31 categories. If you're interested in not only completing a specific course but having a Bachelor's or Master's degree, it is also possible, but quite expensive. 
Researches indicate that online education is more convenient and more effective. According to Entrepreneur, students retain information 25%-60% better when studying online. They are also able to complete their tasks 40%-60% faster. For the most part, it happens because students can learn at their own pace. They focus on their individual strengths and weaknesses, which allows them to be more efficient while studying the material. Earlier, it took time to get to the classroom or a study group. Now, the classroom is just a click away.
Why online learning is efficient
Expanding on the points mentioned above, let's consider five key benefits of online education.
Flexibility
Online education allows students and teachers to interact and communicate at their own leisure. It means that participants access study materials on their own schedule. This can be beneficial for students that are trying to find a balance between working and studying. Now, there's no need to skip classes because of the job schedule.
Accessibility and diversity
Today, most universities offer online versions of their programs. This even applies to Ivy League schools that were once considered too exclusive. A student is no longer limited by geographical location, tuition fees, or any other factors. Now, a student is only limited by their desire to obtain the information they need to accomplish their educational goals. This means that students can study any topic at any time and cooperate with the world's best professors. And this is from the comfort of their homes. Therefore, the popularity of online education continues to grow at an ever-increasing pace.
Customized learning experience
Gen Z loves customization. So, it was only a matter of time that they would customize their learning experience as well. Customization may result in smaller class sizes, better student-professor interactions, and thus, more feedback. Also, it allows students to maximize their strengths and work out self-development strategies to overcome weaknesses.
Money savings
Last but not least, it's a lot taking online classes is a lot cheaper. Physical presence in the class requires you to live nearby. Getting to the university by public transport may be both time-consuming and expensive. Meanwhile, relocating to the city or country where your university locates involves even more significant spendings. If you live far away, you may have to move to campus, and that's an expense. You also have to pay tuition, which is too much for some people. The list can go on. But you probably get the gist of it. Taking free classes online saves you not only money but also the most precious resource — your time. So, don't miss out on the opportunity to obtain world-class education for a few bucks.
Conclusion
Long story short, online education has already proved that it is a more efficient and practical option when compared to the traditional approach. The lockdown of 2020 highlighted this and now, there's no coming back. Online education is cheaper, more efficient, and it gives students access to some of the best universities in the world. It allows even those with a busy work schedule to find time for study. It has revolutionized the way people see and interact with academia. For many, obtaining higher education has now become a reality.