When to Outsource and Mistakes to Avoid
Outsourcing can help cut costs and boost revenue, but it is not something to take on lightly. Outsourcing can completely reshape how your business operates, and if it's not done right, it produces a level of uncertainty that can create more risks and potential losses. Knowing when to outsource work from your business is equally important as knowing how. Follow this guide to avoid common mistakes and find the right talent for your needs.
Your Growth Rate Exceeds Your Manpower
When a business takes off, a small team may not be able to keep up with all the demand. Customer service can suffer, turnaround times may dwindle and other disruptions can hinder your performance.
For most business owners, the initial phase of their company is a waiting game. They're often busy trying to figure out what to do until business picks up. Then, the question shifts to, "What do we do first?"
When you find yourself in this position, it may be time to outsource some services. The most important thing to consider in this case is how long you plan to outsource and what internal changes you'll make to encompass your growth. You should also be sure that you know and understand tips for managing outsourced remote teams because they are still employees even if they're outsourced. Scaling a business is a strategic process, and outsourcing will either be a transitional support for permanent fixture. Choose wisely at this stage as the workers you hire will become an integral part of what your company becomes in the future.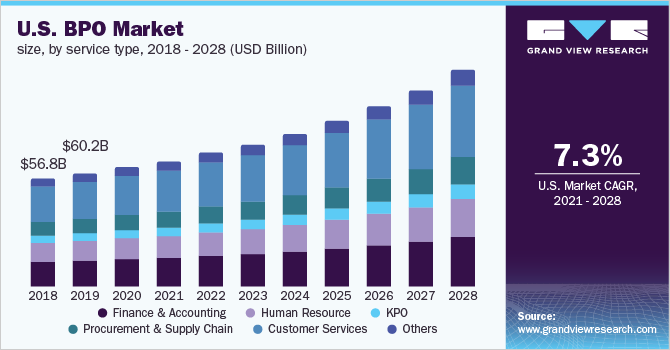 You Lack Specialized Skills
You may be in an industry that you do not have the specialized skills for. Your own knowledge may have gotten you to this point, but you've identified a gap in your own skill set and customer demands that require an expert. In this case, outsourcing can get you the services you need.
Whether it's a software developer or social media manager, specializations that require professional management and attention to detail shouldn't be handed over to amateurs. Avoid hiring beginners with no portfolio or demonstrable experience. In an effort to save money, some businesses opt for the most affordable option rather than the most experienced candidate.
While you do have to be mindful of your budget when hiring, you should never hire for price alone. You have to consider the impact their skills and abilities to meet your evolving needs will have on your customers.
You Don't Have Enough Managerial Experience
If a company expands to the point it requires specialized management, then outsourcing can help. One area this is common is fleet management. A person can start a business but not have the time, know-how or ability to continually track a fleet of delivery vehicles. Outsourcing management can be an easy way to lower your stress, but it has to be done with a scrutinous eye. Make sure that anyone you hire knows the industry and meets compliance regulations. If you decide to outsource your fleet management, you may want to read a guide on DOT compliance management software, which details regulations that must be met.
Additional management outsourcing roles include human resources and finance. You may not be able to oversee these divisions on your own, but there are plenty of qualified professionals who can handle them flawlessly.