15 Best Google Cardboard Apps (iOS/Android)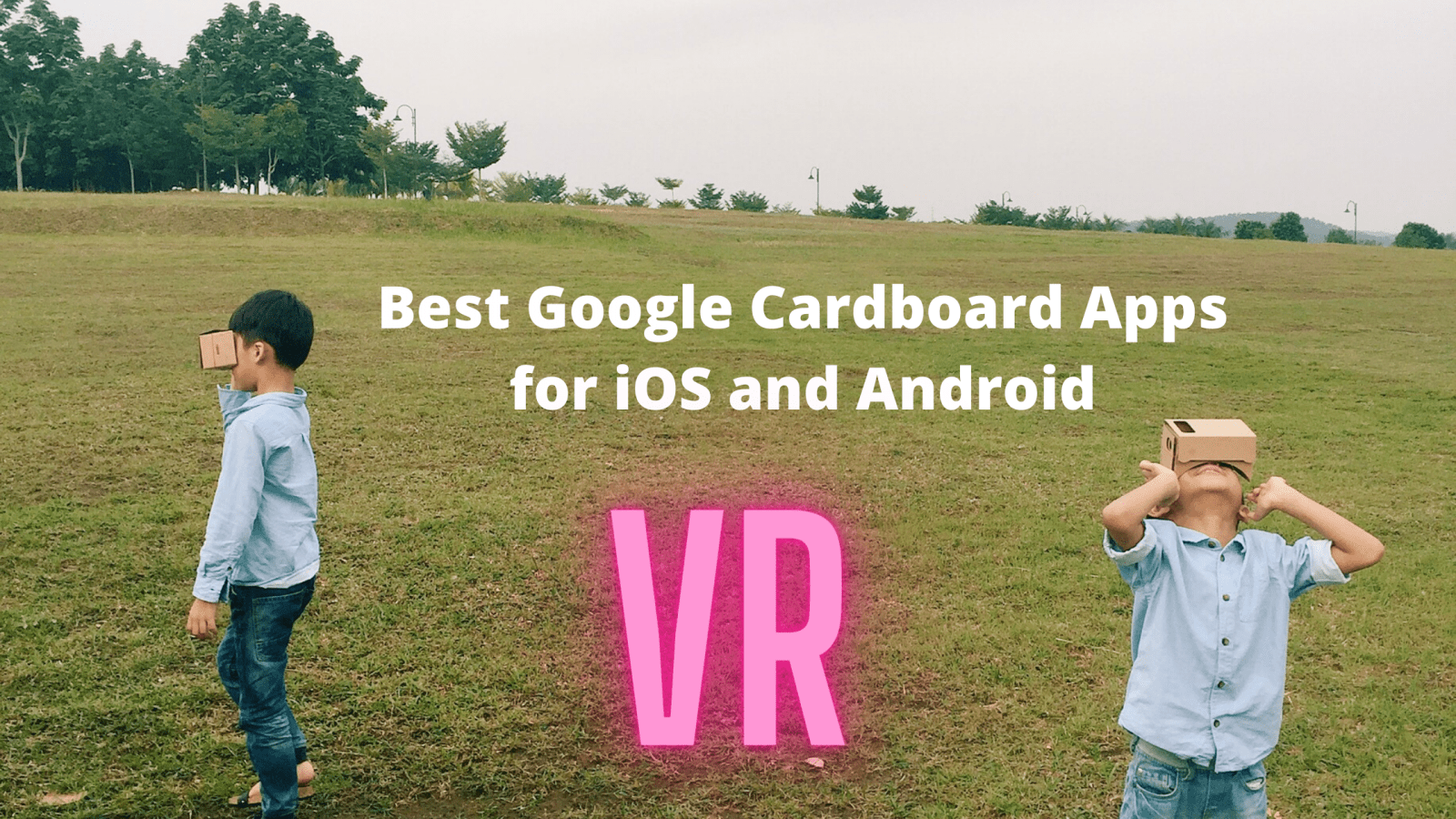 Introduction
"June 25, 2014" This day became remarkable for the whole IT community worldwide. This is the day the budget alternative to VR glasses, Google Cardboard, was released. Unlike usual VR glasses developed by other leading companies that cost from $100, Google Cardboard's price amounted to the amazing $15 on Amazon.
So, what does it mean? First and foremost, it means that virtual reality finally became affordable for regular smartphone users! In this article, we'll cover top virtual reality apps that users from all around the world already enjoy.
Google Cardboard Apps: Our Top 15
So, let's get acquainted with the most interesting, in our opinion, VR cardboard apps.
1. Roller Coaster VR
The first app on our top Google Cardboard apps list is Roller Coaster VR. This VR app allows you to experience a shaky rollercoaster that you are riding in abandoned surroundings covered with trees. (In certain locations, the rollercoaster ends up on water, so excitement is guaranteed during your user experience.) Some may think that the landscape is beautiful, but, in our opinion, it's pretty scary, especially considering that you're wearing VR glasses that make the landscape looks real.
Thanks to being so realistic, the app became one of the top downloaded ones on Play Store. As for the requirements, the game was developed by FIBRUM, so it's no surprise that you need to use the FIBRUM VR headset. Nevertheless, according to gamers' reviews, playing Roller Coaster VR using Google Cardboard is just as good. All you need to achieve full immersion is to have decent headphones.
As for the price, the game is absolutely free for the trial period. After it's finished, you can purchase the unlimited subscription.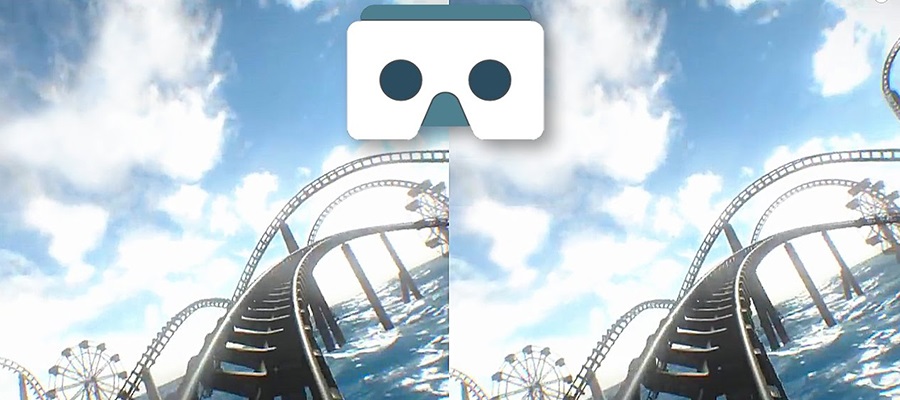 2. Radial-G Infinity
This VR-powered app developed by Tammeka Games is one more game on our best virtual reality apps list. It gained its popularity thanks to a Kickstarter campaign. The game revolves around covering a certain distance as fast as you can while encountering such obstacles as drones destroying everything in their way. These drones will do anything to stop you from getting to the finish line.
Thanks to the realistic visual effects and high-quality graphics, you can fully experience all the "perks" of anti-gravitational space and the adrenaline from abrupt maneuvers, descends and ascends. In the game, you can speed up or slow down your vehicle, as well as even jump!
Soundtracks make the gaming experience even more addictive by enhancing it with epic music.
You can choose from nine various tracks in the game. To enhance the immersion effect, the developers used the panoramic view instead of the more traditional for VR games forward scaling. Thus, the game impacts users' peripheral vision.
As for the equipment, the more usual way to play Radial-G Infinity is using Google Daydream. However, Google Cardboard will do just fine as well.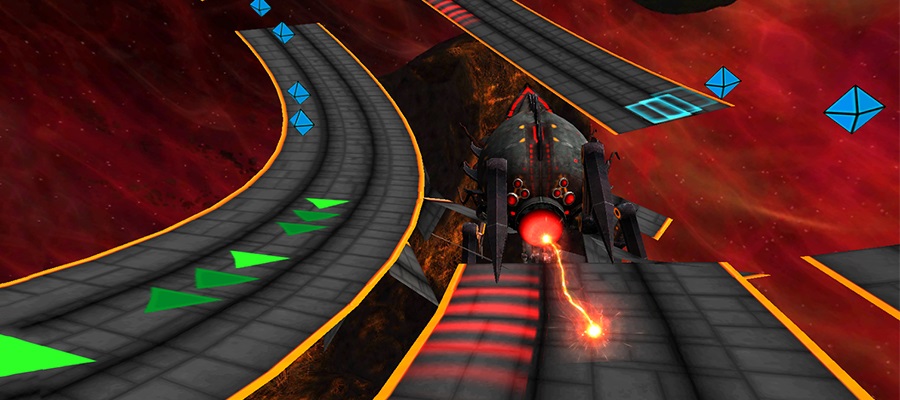 3. Tilt Brush Gallery
This app developed by Google is a perfect solution for those who love 3D animation. The idea seems to be simple, but the app doesn't let you go after the very first time you use it. This is why hundreds of thousands of people downloaded and installed it.
Using this app (and Google Cardboard, of course), you can view 3D objects and create your own 3D animations. (If you don't know how to do it yet, fear not – there are tons of tutorials on YouTube for anyone.)
All in all, Tilt Brush Gallery is a perfect solution for those who are seeking to spend their free time productively or just relax after a stressful day with their hobby.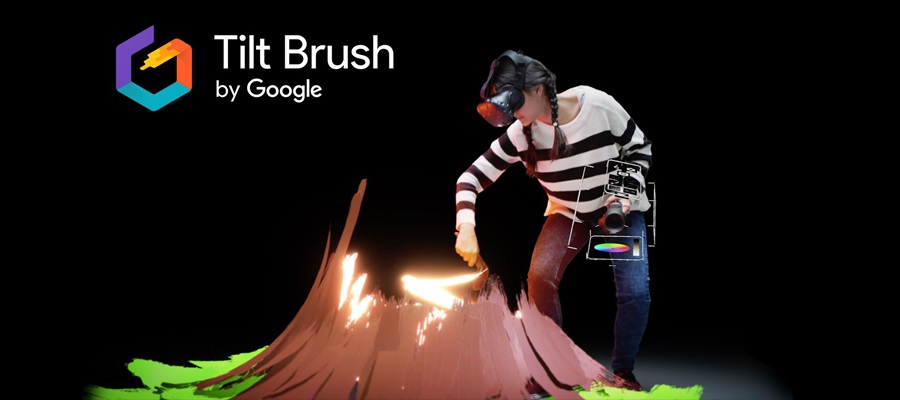 4. Stereogram
Stereogram is one more outstanding application that allows its users to view stereo images using Google Cardboard. With its help, you can view the stereo images stored in the Boston Public Library and New York Public Library. Furthermore, more than 40,000 images are available through the voice search feature which makes the user experience truly unique.
You can take a closer look at the details, change the images' scale, create your own sets of favorite images – all of this is possible with Google Cardboard, so there is no need to acquire a full-fledged VR headset.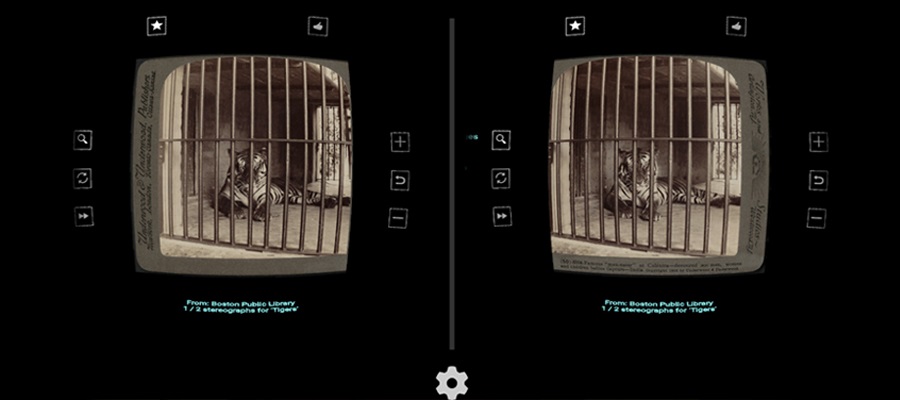 5. Lamper
Created by Archiact, Lamper is one more VR-based game among the best Cardboard apps for iOS. Despite it seeming a bit childish, the game was featured in CNET, Tech Times and VR Bites.
The app strikes with its astonishing animation and exceptionally bright graphics. The game revolves around its main hero, a cartoonish firefly, that flies in a tunnel and collects coins. Surely, the way is not that easy – you encounter various obstacles that you need to get through.
Unfortunately, this app is not available for Android users. However, it is compatible with 11 (!) models of VR headsets, including Google Cardboard.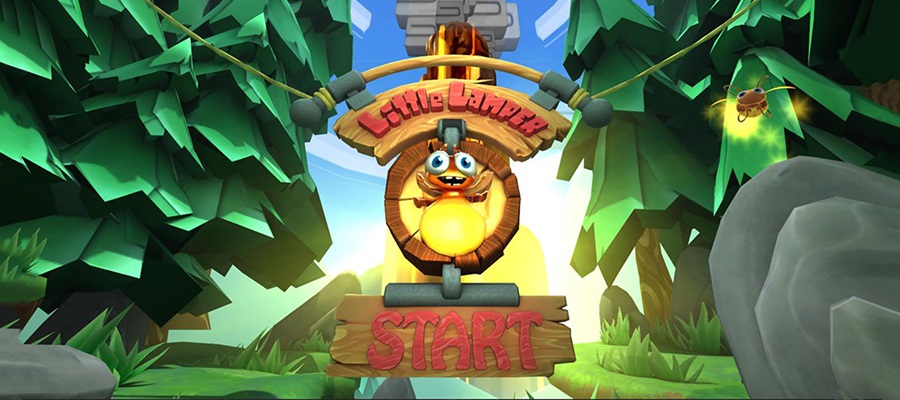 6. VR YouTube
YouTube doesn't require any presentation here. Its Android app recently got a new feature compatible with Google Cardboard. Now, you can watch videos using VR glasses. All you need to do is to find videos with hashtag #360video, open them on your smartphone, tap on the Cardboard icon in the right corner at the bottom of the screen – and voila, you can now enjoy watching videos in 3D.
The best thing about this is that YouTube keeps expanding its range of videos compatible with Google Cardboard. This means that you will be able to watch all the videos available only in 2D with this low-budget device soon.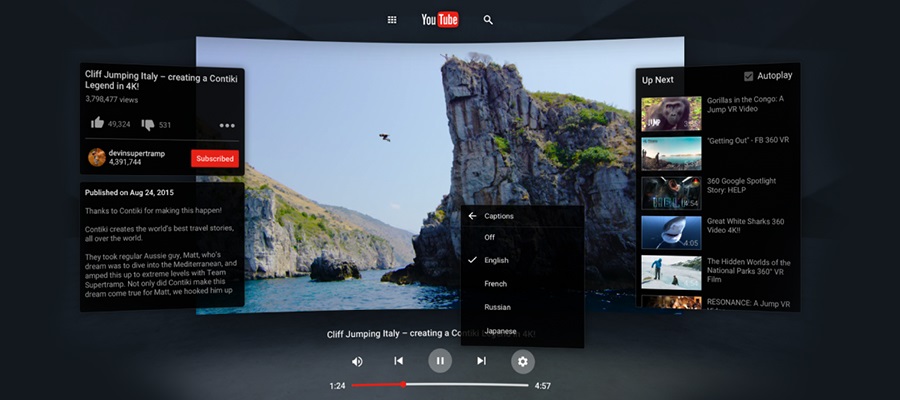 7. Quake for Cardboard
This first-person shooter is a full-fledged extension of the original game specifically for VR experience. In comparison with it, Quake for Cardboard is truly three-dimensional: apart from flat graphics being replaced by 3D polygons, users can now move in any direction instead of just to the left or to the right.
The game revolves around you protecting your base from an unknown enemy using teleportation gates. Your task is to expel aliens from the Earth and destroy their leader in another dimension using an ax and a firearm (these are your weapons in the beginning; during the game, you can find more advanced weapons).
All in all, gamers point out that the game has the best VR experience thanks to the dark atmosphere of a single-player game getting amplified with regular battles with monsters and quests for secret rooms. Besides, being able to watch the battlefield in 3D brings gamers a whole new level of adrenaline and dopamine.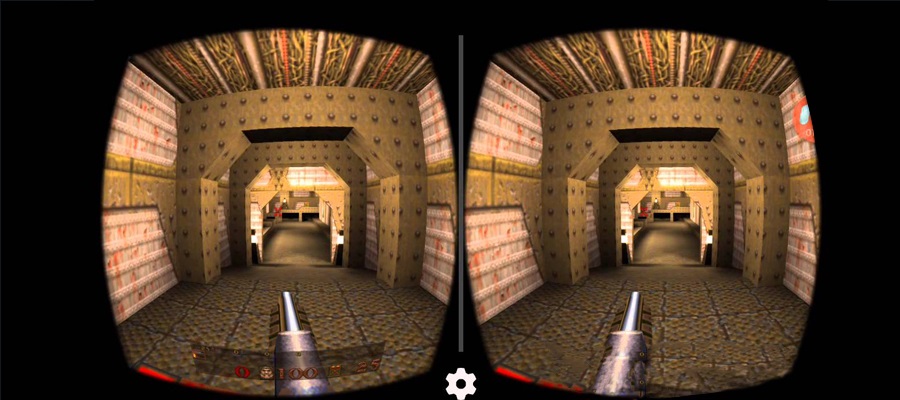 8. BombSquad VR
In our opinion, it's hard to find a smartphone user who hasn't tried this fun dynamic game in 2D. Now, surprise – it's become available for VR headset owners (including those who have Google Cardboard)!
BombSquad 3D is a fun arcade game where you can choose your own avatar and play either in a single- or multiplayer mode. Your task is to push your enemy over the edge of the battlefield or kill him/her right on it using hand-to-hand combat and time-limited states that you can purchase by collecting coins.
In general, the avatars' detailed appearances and capabilities, a great soundtrack and, of course, the amazing VR experience will not leave you indifferent, even if you are not a huge fan of latest games or VR itself.
Despite its description, this is not a bloody game – so, it can be a great choice for a family evening.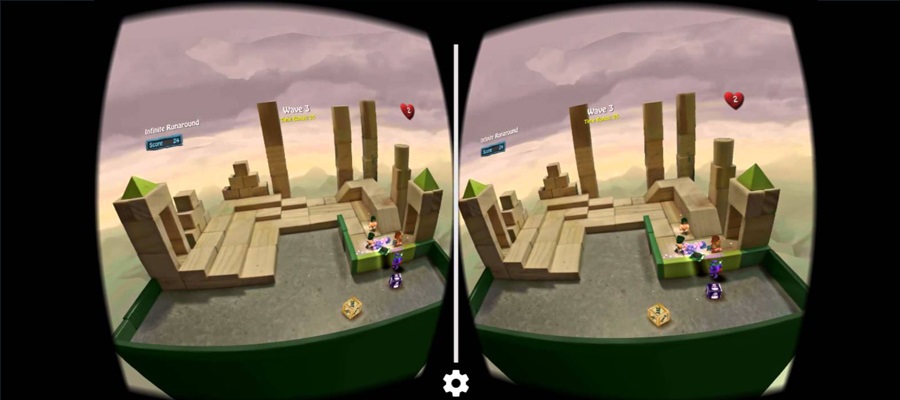 9. Hardcore VR
Despite its somewhat old graphics, Hardcore VR can be considered one of the best VR shooters. The game is packed with a variety of breathtaking missions that will require you to collect items, jump from one platform to another (and the platforms are moving at a great speed!), and, of course, fight enemies (in this case, they are robots).
You can compete with other players – Hardcore VR has the "Capture the Flag" option designed for this. With this option turned on, you'll fight other players online using your assault rifle. And if you want to play on your own, you can choose the single-player mode and get ready to destroy robots standing in your way and solve puzzles on convoluted levels.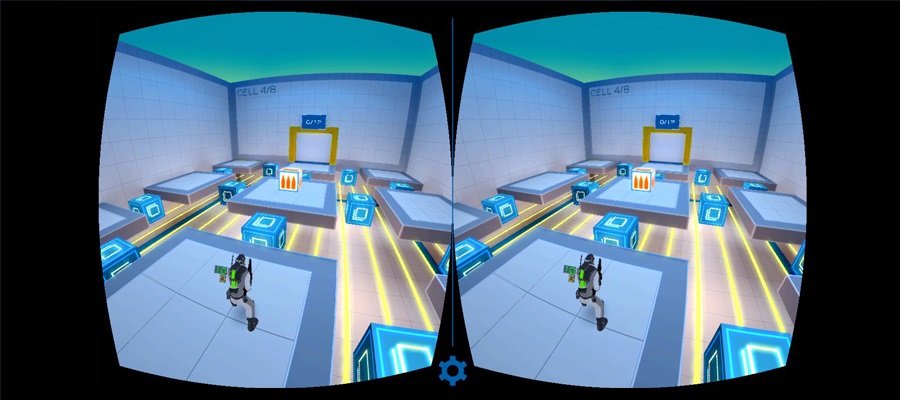 10. Netflix VR
The Netflix AR app was originally developed specifically for Google Daydream, but today it is available for a wide range of its alternatives, including Google Cardboard. As for the app itself, it can amaze not only dedicated Netflix fans but also anyone who wants to test one more VR-based app after acquiring a VR headset.
Using the app, you can watch any TV show or film on Netflix in 3D without any constraints. Of course, you will need to purchase the Netflix subscription. However, if you don't have it yet, Netflix offers the first month of trial for free.
Netflix is constantly updated with new episodes and new TV shows, so your interest is not likely to disappear after a month or two. You can find the TV show or film to match your preferences – Netflix has a lot to offer both kids and adults. For instance, you can tickle your nerves when watching The Walking Dead!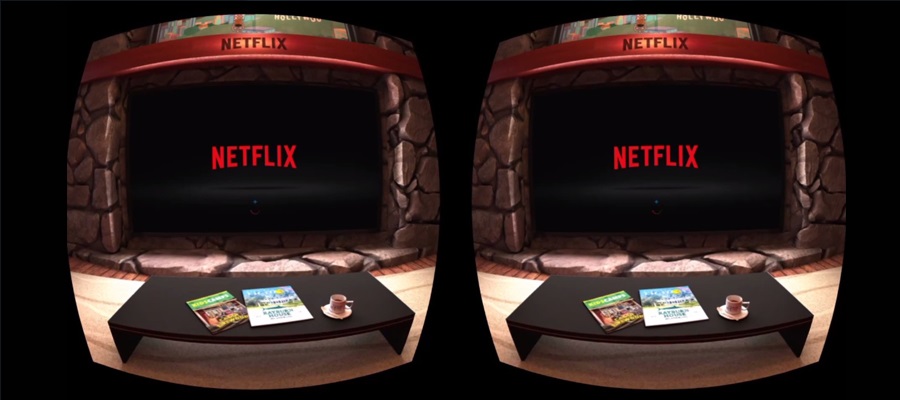 11. Within VR-platform
This video platform is a qualitatively new type of VR-based apps. It gathered the most interesting and useful VR content. Here you can find documentaries that will take you to another corner of the world and a variety of psychedelic videos that will be interesting for those who haven't experienced the full potential of Google Cardboard yet.
Using Within, you can fly on a helicopter, attend a world-scale concert of your favorite singer or band, or show your kid his/her favorite cartoon in 3D.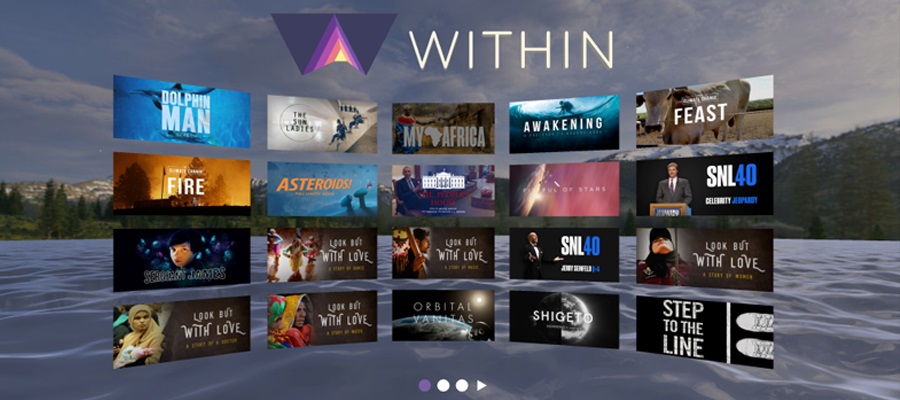 12. Fulldive VR – Virtual Reality
This is one more popular navigation platform that allows you to experience panoramical and 3D videos and images for any taste. Besides, you can also play various VR games (as of now, the service offers around 500 games) and find any VR content you're interested in. Furthermore, you can share such content on social networks (e.g., Facebook).
All in all, if you want to experience virtual reality to its fullest extent and get an all-in-one solution, you should try what Fulldive VR has to offer.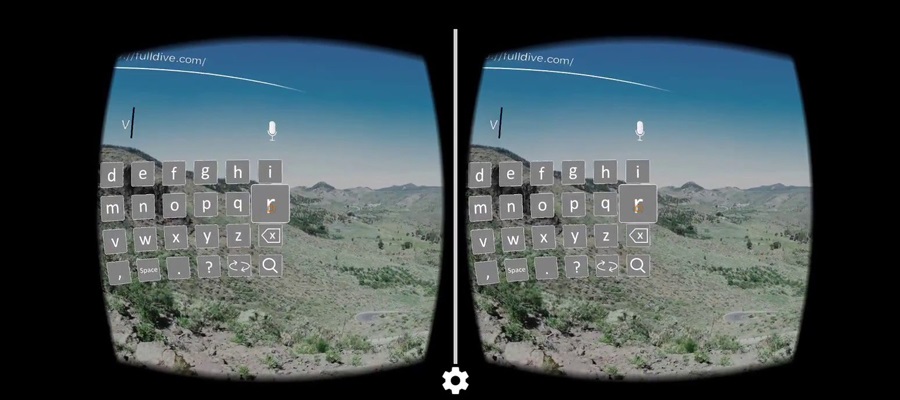 13. vTime
vTime is something new not only among social network but also in the VR apps world as a whole. It is a cross-platform app created by Google that can astonish even the most demanding social network users. The registration process is mundane, unlike what you get to experience after its finish.
In particular, vTime allows you to create your own VR avatar – and this is how other users will see you. You can toy around with the skin color, eye color, hairdos, clothes, etc. – basically, you can think through all the details of your avatar's appearance.
Once you've finished working on your avatar, you can join other users by choosing the location you find the most interesting. Finally, users' avatars copy their movements in detail, thus making communication extremely realistic.
All in all, Google developers did their best and created a masterpiece. We thought that it would be impossible to amaze someone with one more social network – but they managed to do that!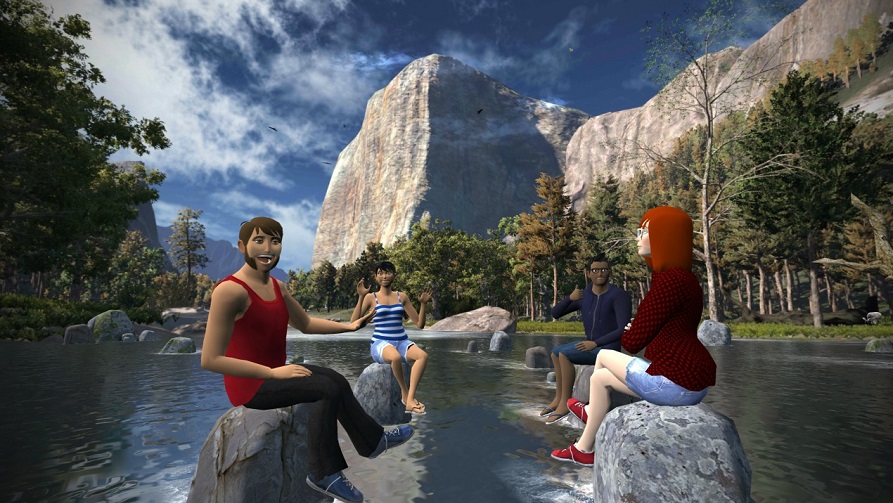 14. Sites in VR
Sites in VR can take you anywhere in the world. With this app, you can experience a tour around the world, see the most famous sites and architecture of different ages, and enjoy the unforgettable atmosphere of modern cities (perhaps, you've always wanted to visit Singapore?). But that's not all. With Sites in VR, you can even experience the outer space!
As for the user experience, the app is convenient in use – all videos are sorted into categories. Besides, Sites in VR will automatically adjust the settings of your smartphone for the VR headset model. So, you won't have to waste time trying to match the image to your Google Cardboard.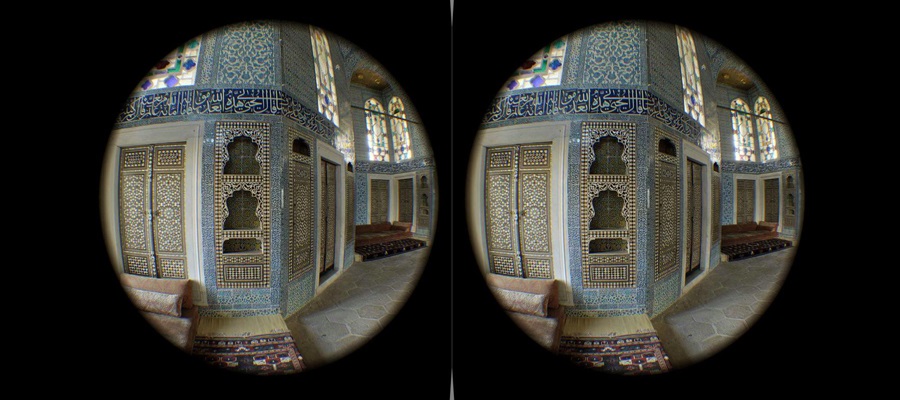 15. Public Speaking VR
Last but not the least on our best Cardboard apps for Android list, Public Speaking VR is a virtual environment created specifically for public speeches. It was originally designed for educational purposes to allow students or anyone else to prepare for a speech properly.
The app creates the image of a live audience, imitates noises and people's chatter, and allows you to choose from several premade locations. The app users can upload their own presentations to make the speech as realistic as possible and optimize the speed of changing the slides.
The only drawback you may find in the app is its size. However, it's not a big issue for most mobile gadgets.